Steve Evans is a Westcountry born freelance illustrator. Living in Plymouth, he has brought up his two children, Emily and Oscar, with his partner Jo and been self-employed for 15 years. Before this he was a Senior Illustrator and Project Manager with a leading design studio in Plymouth.
Steve has many years professional experience of collaborative practice with the major educational publishing houses, editors and authors. His creative practice includes technical illustration, storybook and cover art, character design, logo design, page concept design and full book series concept and structure across all media, including online resource for all key stages.
His primary passion is children's picture book style illustration. This is demonstrated in his Collins Picture Atlas book commissioned by Harper Collins alongside the accompanying World Map and illustrated Map of the United Kingdom & Ireland. A further 12 posters were added to the series, including Key Stage 1 and 2 posters covering subjects such as, Telling the Time, Multiplication Tables, The Solar System and The Human Body.
Steve has also recently illustrated a self-published children's picture book called 'The Bee's Sneeze' with two colleagues from the publishing industry with the goal of making it into a series of books.
Many happy family holidays have been spent in the West of Cornwall and particularly in St Ives, providing inspiration for his latest picture book, Fox Follows. Through the years, on holiday, he captured the back streets, harbour and beaches of St Ives in his sketchbooks which have created the basis and style of this title.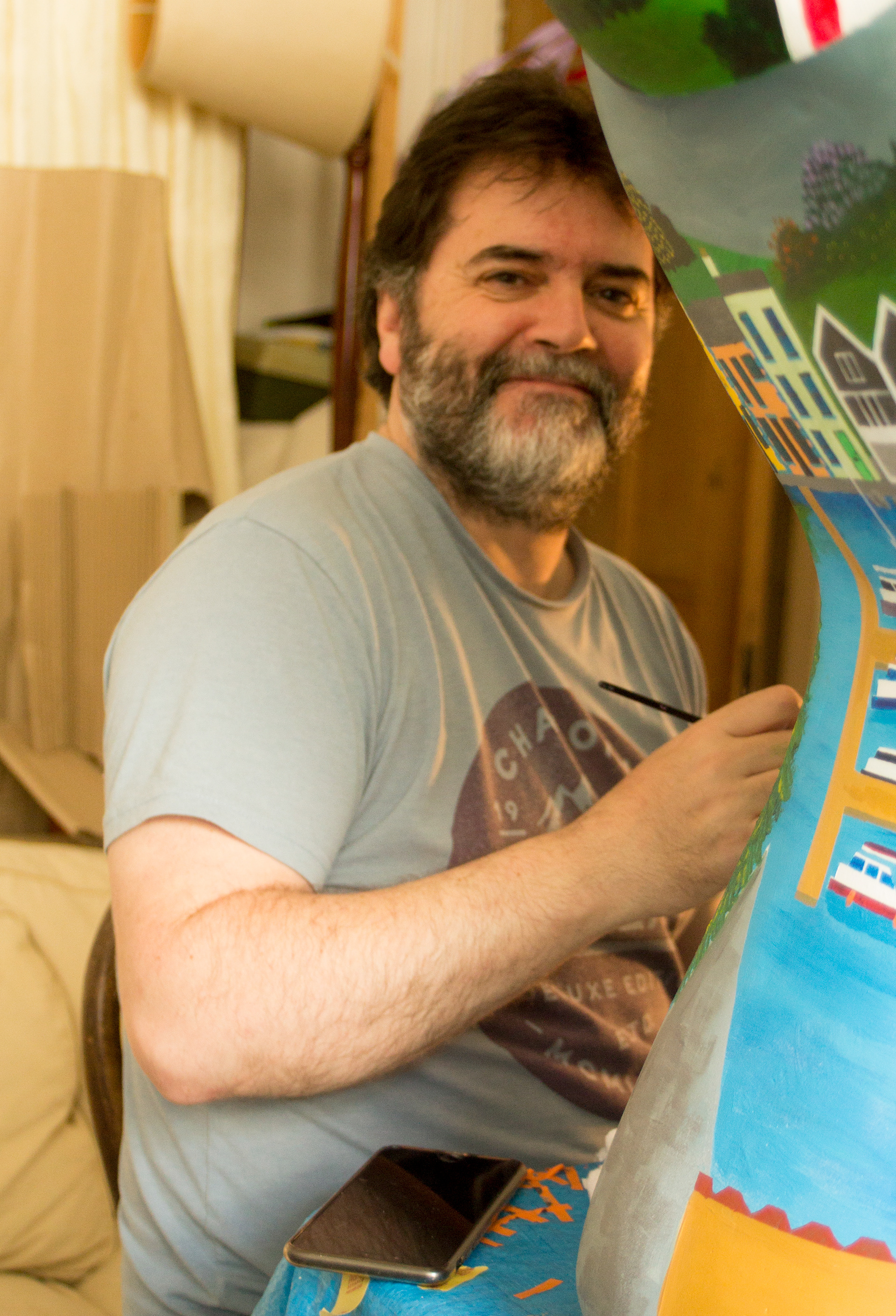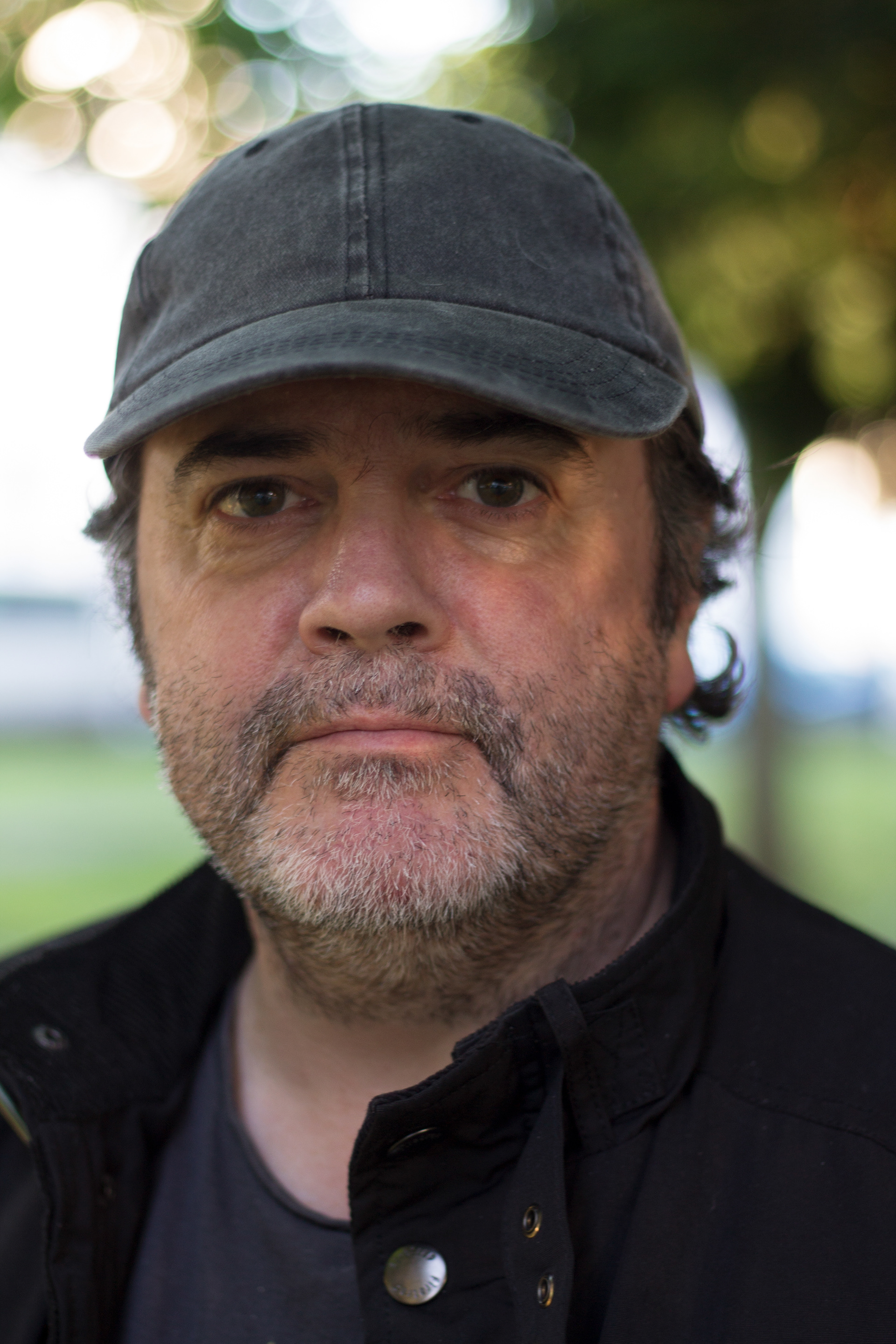 His artwork in 'Fox Follows' is restricted to pen and ink with a watercolour wash. This medium forces him to work with an immediacy, freeing up his style which gives his illustrations a feeling of energy and life. He then applies subtle detail which encourages the reader to revisit the pages over and over again.
In 2019 Steve was approached and commissioned to design and paint an 'Elmer Elephant' for the St Lukes Charity. One of forty elephants, these were positioned as a trail throughout the city of Plymouth and neighbouring Mount Edgecumbe from July to September of that year. Steve was overwhelmed with the fact that his elephant was voted the most popular out of all the elephants commissioned, and was the second highest sale at the following auction in October, making £15,500 for the charity.
In March 2020, Steve's life long dream to have a published comic strip came to fruition when prestigeous lifestyle magazine, Devon Life, launched his strip 'Drizzleditch' where it has pride of place on the editorial page and has been very favourably received.
National Geographic
Harper Collins
Hachette
Rising Stars Ltd
Hodder & Stoughton
Oxford University Press
White Thomson Publishing Services
Hodder Education Singapore
Kaya Gallery, Plymouth
IO Publishing (South Africa)

World Book (Chicago)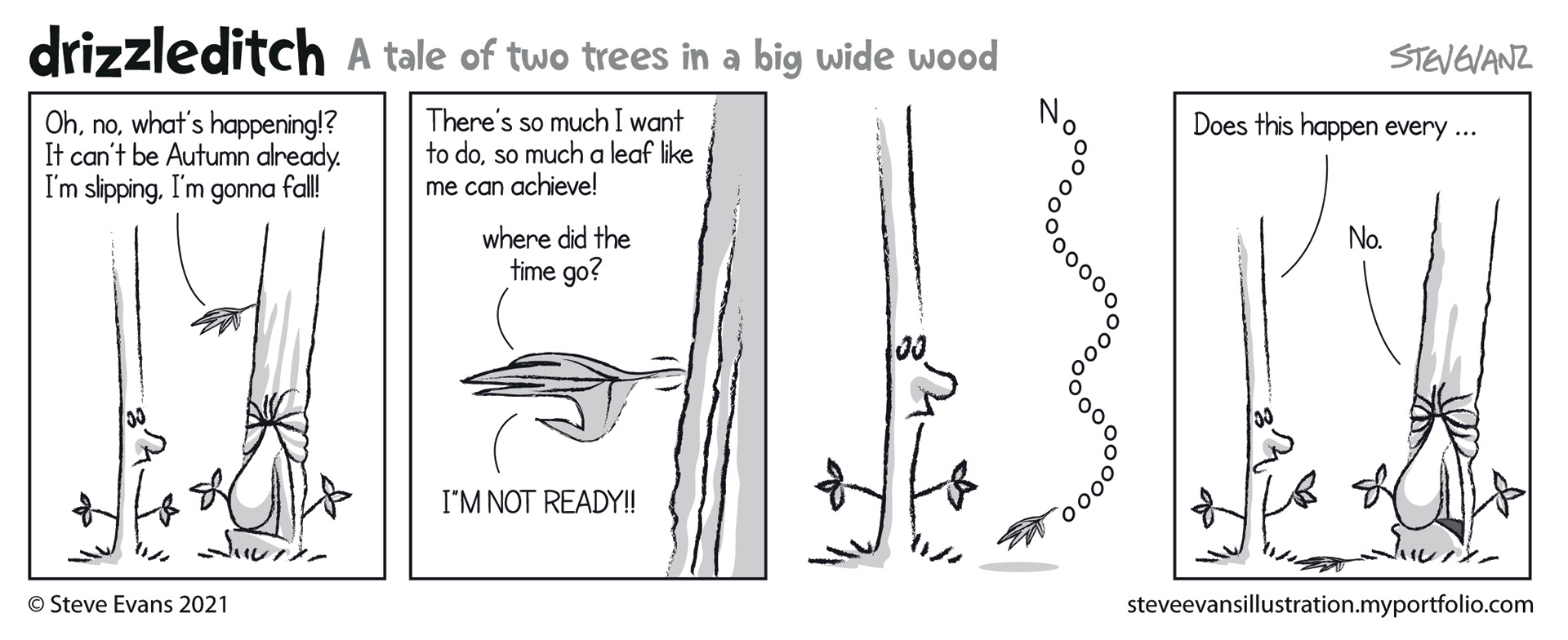 In 2021 Steve has been growing his series of coastal towns under the umbrella name of 'Planet life'.
This includes the popular Planet Plymouth, Planet Penzance and recently in May Planet St Ives was finally completed. A work of joy, St Ives being my spiritual home. I have created three versions. One showing the beauty and landmarks of the town, the second having artwork of famous St Ives artists work included. the third commemorates the G7 Summit being held at the Carbis Bay Hotel. This has also led to his online shop selling canvases and prints of the three artworks with more to follow this year. Please visit my store. The link is at the top of the page. Exciting times.